Bathrooms are everything in a home! Offer your customer a spa-like setting in their bath or shower with a Custom Color FootMate® System that complements any décor. With a Custom Color FootMate® System, your customer can unwind and pamper themselves with a little indulgence for a fraction of what they would spend at the spa. The customer stands on a footpad with one foot, steps onto the FootMate® System with the other foot, squirts a little Rejuvenating Gel™ onto their foot or the brush and rubs their foot back and forth on the two sets of bristles; the outer ones for the sides and the inner ones for the sole, then switches feet. Your customers will feel the tingling sensation as the massaging action soothes aching feet and stimulates circulation. With calming candlelight, soothing scents, music, and big, fluffy towels, your customer can have a retreat in the middle of their own bustling household.

The FootMate® System: Refresh, Restore, Renew!...®

Your Feet Will Love You!...®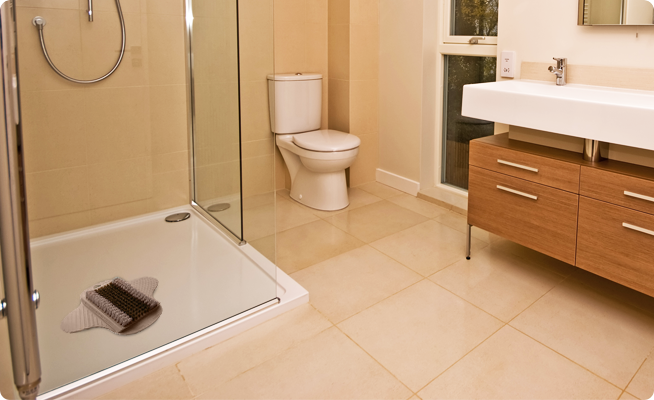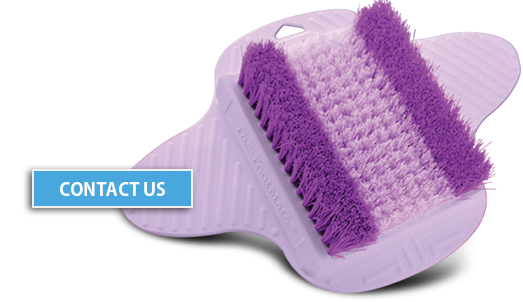 Exclusive Custom Colors Available
The very popular FootMate® System is now available in Exclusive, Custom Color Combinations.
Stand Out from the Crowd!
Choose any color combination of bristles for both inner and outer parts.
You may also choose a base color to complete the FootMate® System to give it a unique look.
This Custom Configuration is exclusive to you; it will not be sold to anyone else.
* Custom order quantities start at 3,840 FootMate® Systems per order.