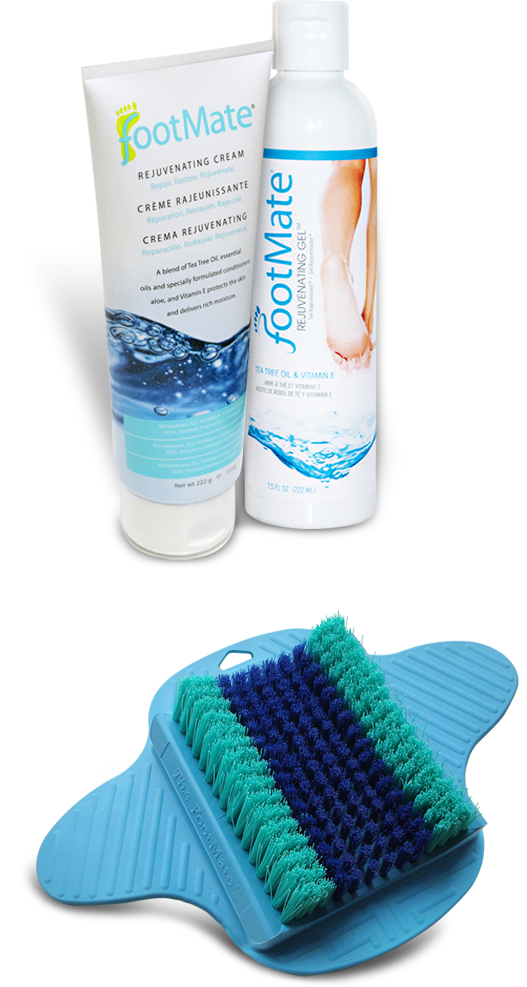 - Apply Moist Heat - Sometimes aching feet are simply the result of overstressed muscles and connective tissue due to excess activity or weight-bearing.
- Stretch - Overstressed muscles will tend to contract or spasm. To counteract this tightness, stretch your feet.
- Massage - Apply pressure to the soles of your feet or use a foot massager like the FootMate® System by Gordon Brush®.
- Wear Arch Supports - Try a pair of store bought arch supports for your shoes. Arch supports will help decrease the shock that your feet experience with every step.
- Check Your Shoes - If worn down or the wrong shoe or size buy a new pair of shoes. Invest in a new pair of shoes. David B. Agus, M.D., in his book, A Short Guide to A Long Life, (Simon & Schuster, 2014) says "don't forget your feet" and "buy a good pair of shoes".
- Lose Weight - Excess weight can cause foot stress and other health issues.
To get the full benefit of foot reflexology massage, it needs to be administered on a frequent basis. Having to always go to a massage therapist to receive treatment is inconvenient. Another alternative is using the FootMate® System. The FootMate® System is a complete foot care system for cleaning, soothing, stimulating, and massaging your feet.
The FootMate® System is a brush and specially formulated gel that goes in the bath or shower to clean and massage your feet without having to bend over. The product is great for the elderly, anyone with back problems, pregnant women, athletes, people that have trouble bending or seeing their feet while showering or bathing, or anyone wanting a soothing, stimulating way to clean and massage their feet in the shower.
The FootMate's wide, gentle inner bristles massage your tender soles, while the stiffer outer bristles smooth rough skin and calluses, and stimulate circulation. The contoured bristles, shaped to cradle the foot, create a stimulating massage and extra cleaning power for both the bottom and sides of your feet. With circulation stimulated, your feet will feel great and you will have total body euphoria.
The FootMate® System is the ultimate foot massage and the perfect way to pamper your tired, aching feet. Refresh, Restore, Renew!...®
If you've ever experienced hot, tired, burning or aching feet, you may have poor circulation. Symptoms such as these can be experienced by people who sit for long periods of time- someone who works in an office. Other likely victims are people who stand all day such as salespeople, waiters and waitresses, nurses, etc. High heels certainly don't help, while tile, cement or poorly padded floors also exacerbate the problem.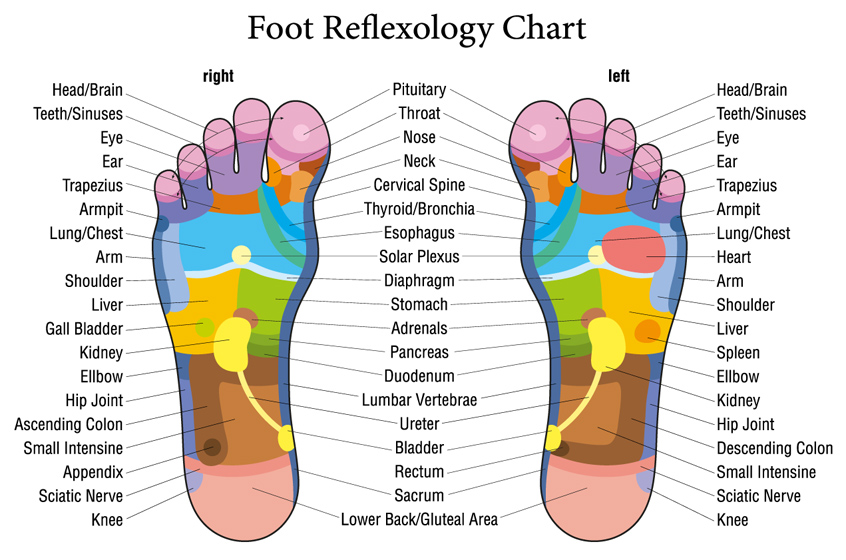 The art of reflexology states that the foot is a microcosm of the entire body and that specific points correspond to different parts and organs of the body. Massaging of the feet is believed by many to ease stress, tension, pain, and balance the flow of energy in the body. Besides, it also just feels great!
Use of the FootMate® System does more for your feet than just clean and stimulate circulation. By working the feet over the bristles, you are giving them an invigorating massage affecting the body's over all well-being! Below is a chart pinpointing the relationship between our feet and bodies