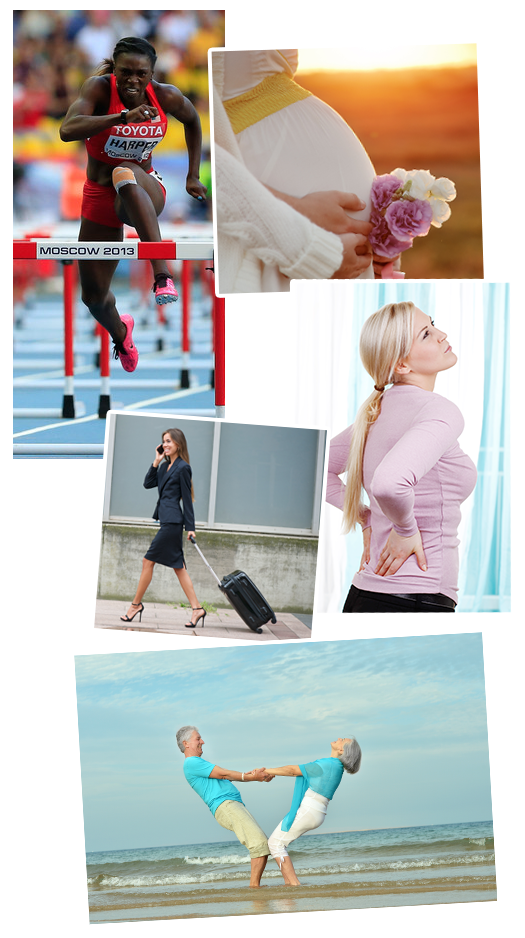 PEOPLE ON THEIR FEET ALL DAY - Whether you're a secretary or chairman of the board, a student, waitress, nurse, policeman or company exec, if you're on your feet all day - you'll love coming home for a soothing FootMate® foot massage. You'll feel rejuvenated and ready to start all over again tomorrow!
MOTHERS - If anyone deserves a bit of pampering, it's Mom, who is on her feet all day, working long hours, taking care of the kids, running errands, helping to take care of the household. Don't you deserve a relaxing hot shower and foot massage at the end of each hectic day? It's one of life's little pleasures - but one that you most certainly deserve.
KIDS - Love the FootMate® too!
FATHERS - OK Dad, pampering isn't just reserved for Mom. You've been on your feet all day too! Nothing will bring you back to life after a hard day at work better than a soothing foot massage.
ELDERLY - Maybe you're out of the rat race, but your days are no less hectic and your feet will let you know it. The FootMate®, with its long, easy-to-use retrieval rope, requires no stretching, bending or stooping in the shower. The perfect way to put that spring back into your step!
ATHLETES - Feel the burn? If you've been pushing your physical limits, whether it's running, skiing, aerobics, swimming or lifting weights, an invigorating foot massage will get you right back in the game.
BACK PROBLEMS - If you have back problems, it may be very difficult to reach your feet to clean. The FootMate® Foot Transformation System® makes bending a thing of the past. The FootMate® 's special long, easy-to-use retrieval rope, allows easy lifting of the FootMate® from the shower or bath eliminating bending or stooping.
PREGNANT WOMEN - Being pregnant is a very special time for a woman, but it could sometimes make bathing challenging, especially when it comes to the cleaning or seeing your feet. Use the FootMate® Foot Transformation System® to clean and massage your feet without having to bend over. Remember you're carrying two, if not more; your feet will surely appreciate a soothing cleansing foot massage.